First news of the year
I don't know if we can talk about what's new at this time. Most conversations are about either the weather, coronavirus, or regulations in different countries. But we still have one great news. In January, our Zippa reached the age of 18 months and underwent a number of medical examinations. Everything turned out as best as possible. From the examinations required by the club, we passed the examination of hip dysplasia with the best possible result of HD A / A, as well as the examination of dislocation of the patella with the result PL 0/0. Other orthopedic examinations that Zippa underwent were elbow dysplasia with the result ED 0/0, OCD with the result 0/0, LTV with the result 0 - unaffected, and spondylosis 0. Out of the genetic examinations we have done DM ( degenerative myelopathy) with an N/N result, without detection of a gene mutation, as well as multifocal retinopathy CMR1, also with an N/N result, and we also had her DNA profile done. Her eye examination awaits us during April and we will of course announce the results.
Based on Zippa's great health results, we decided not to postpone litter "A", so we can look forward to our very first litter in the summer autumn of this year. Informations about parents can be found in the section "Puppies".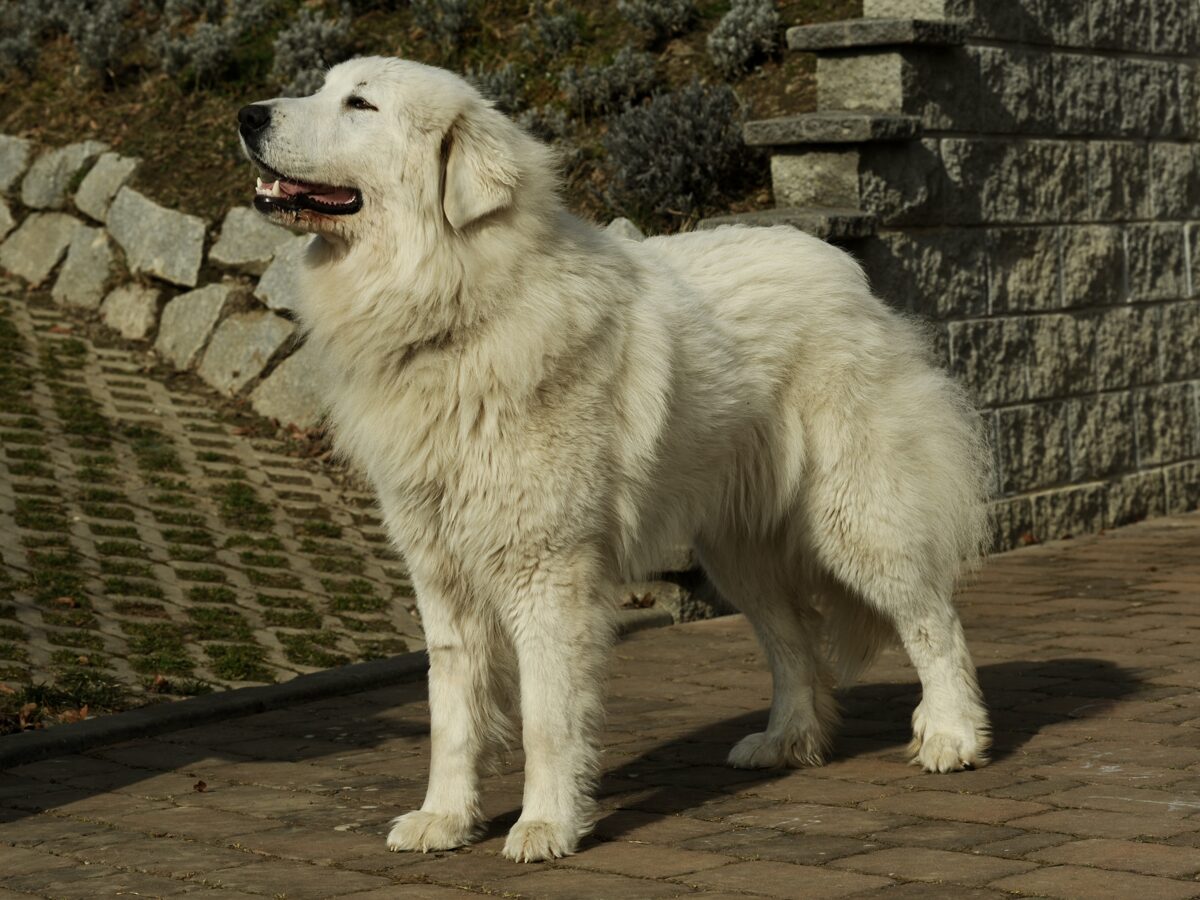 Rodentáli Zippa (20 months)
As for the pregnancy of our sheep, everything is in the stars, but from what we see, the girls have rounded up nicely, so we hope that the herd will grow during April. There were huge frosts and very low temperatures, so the weather comlicated for us the separation of the sheep into two herds and we had to make quickly another "barn" from ny materials we had, so they can hide on a warmer place. Hopefully we will have enough time soon to start to build a completely new barn for the sheep. But for now, we have our hands full of work with the reconstruction of the guest house - for you.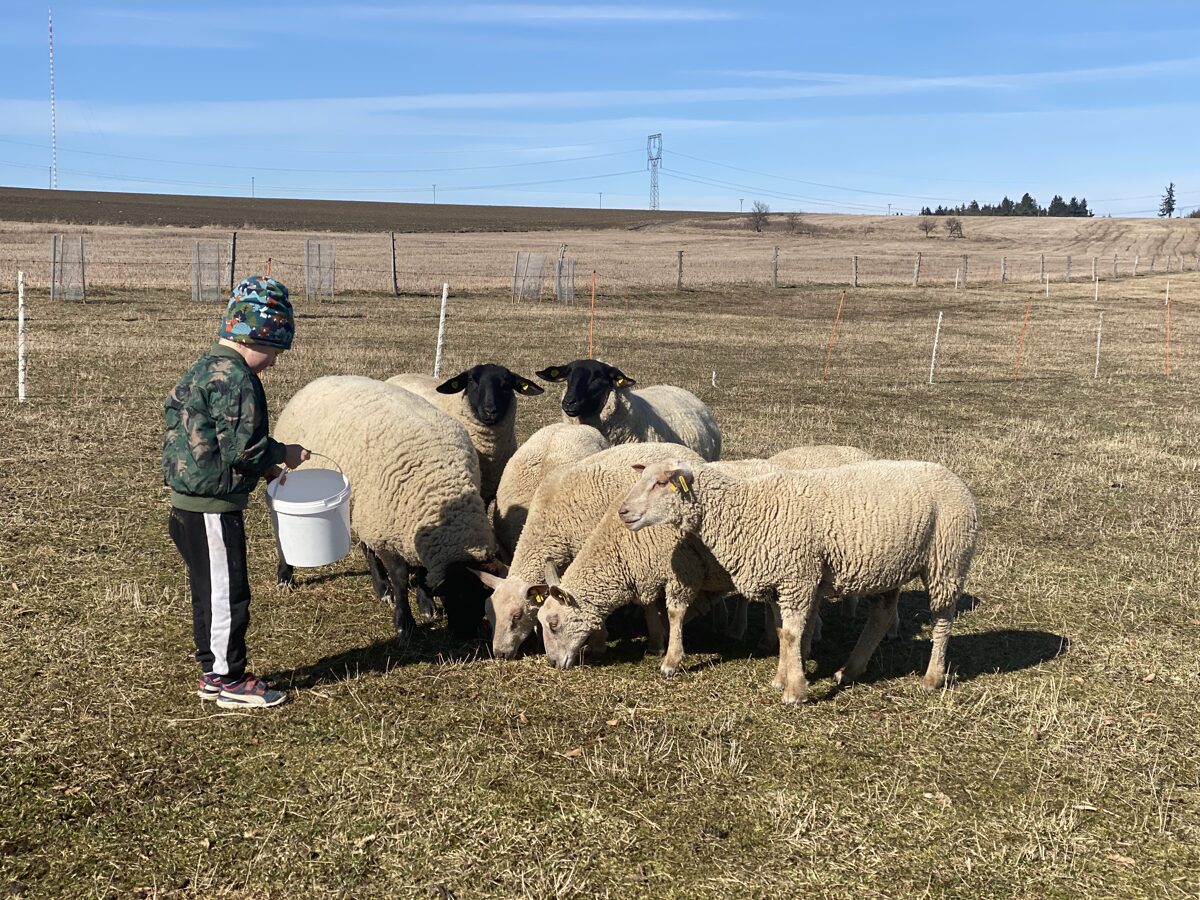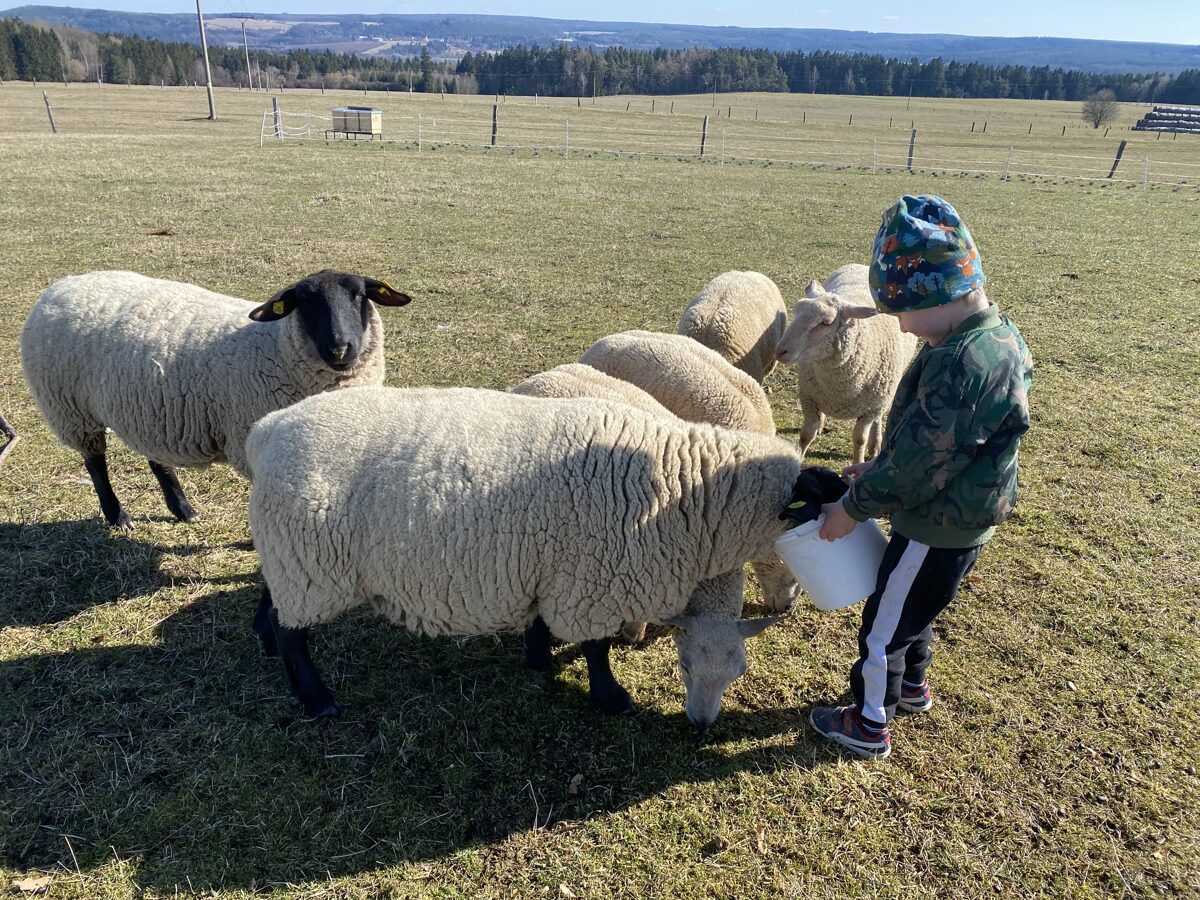 Like most of you, we are usually at home. We are very lucky to be able to spend time outside with the animals. With the closure of kindergartens, we have a new little helper. He helps, with anything he can, although as all parents might know, the help of our children sometimes tends to do more work. Also calves were born on the neighboring field, so we go to "check" with our little helper.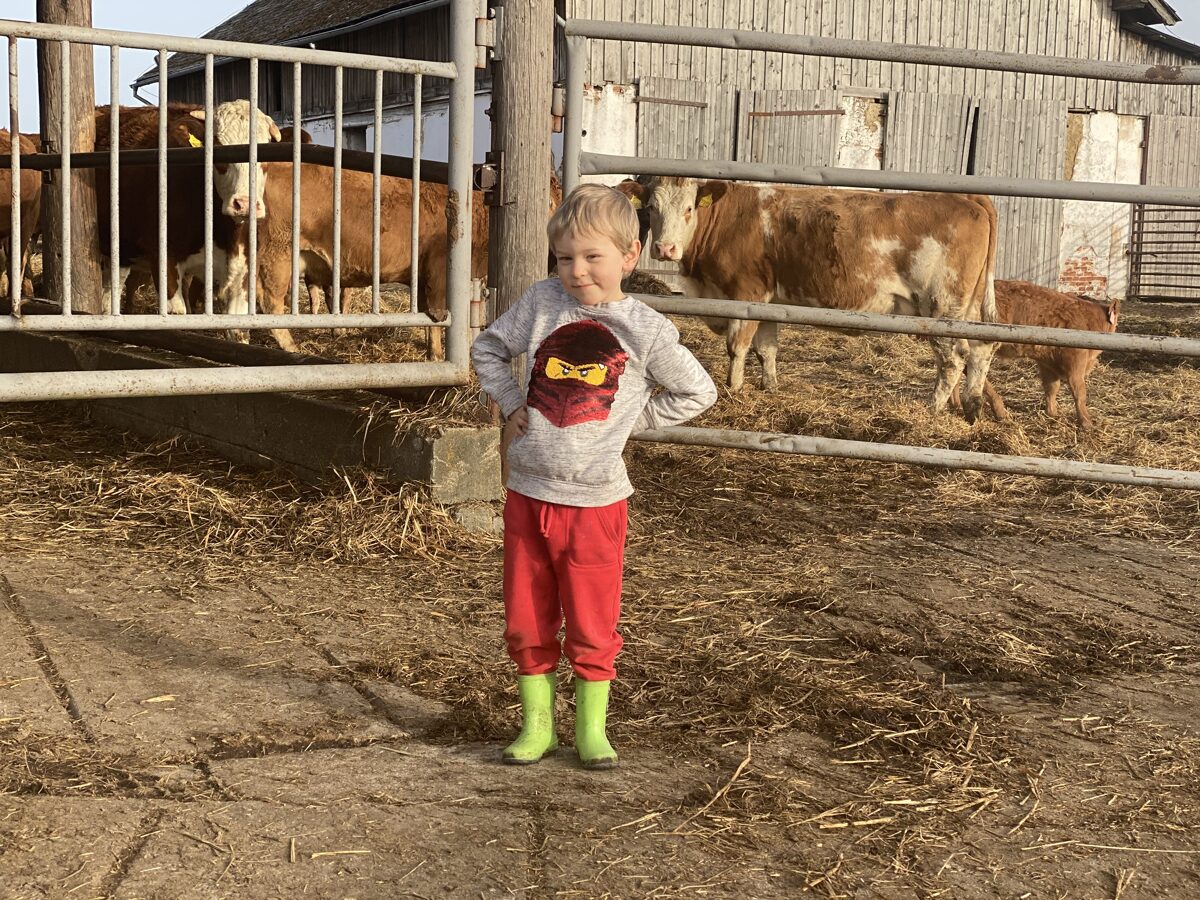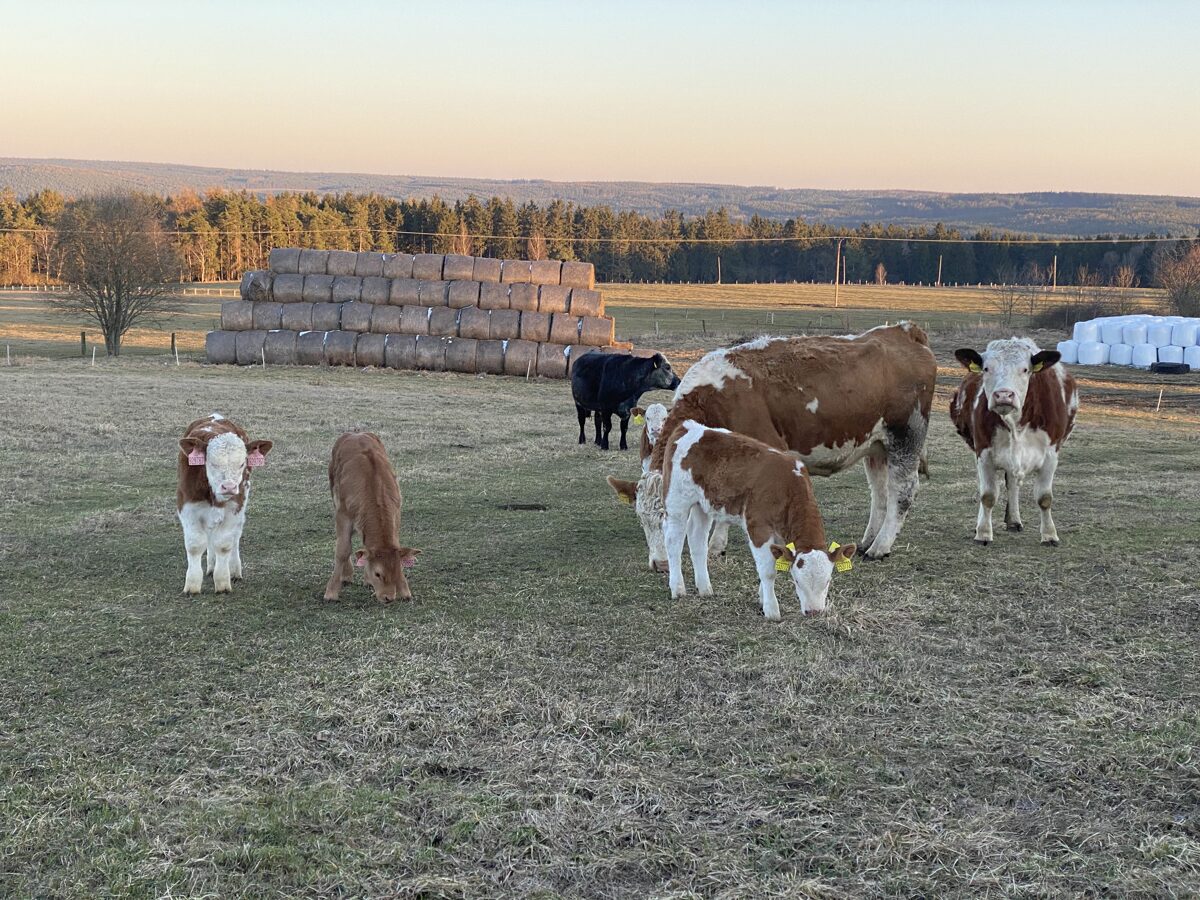 One of the nice little things we had was Faury's visit. She is already a huge and very smart young lady, her leg is already completely healed and fully functional. I am thankful to her owner Denisa for the wonderful care she gives her and for the visits, which always make us very happy. Another nice visit we had were the girls, Biesca and Cariňa from kennel Patou von Traumberg. They visited us together with their owner and breeder. Although our sheep are used to dogs, even very active and energic puppies, I was prepared to chase sheep somewhere in the woods or neighboring fields for the rest of the day. However, nothing like that happened, the girls were completely calm, they sniffed and "inspected" the sheep and behaved very naturally in their presence. It was also a great social interaction for Sonny, with whom we (as well as others) do not have much opportunity to socialize ioutside our home thanks to the regulations. Sonny found two more friends. We also made a small trip, to kennel Perla Silesia, to the opposite end of the republic, to tease the dogs and look at the mother who was expecting at that time. Puppies were born at kennel Perla Silesia at the end of February and we hope that we will be able to come and see them soon. For now, we wish them good health and strength in life.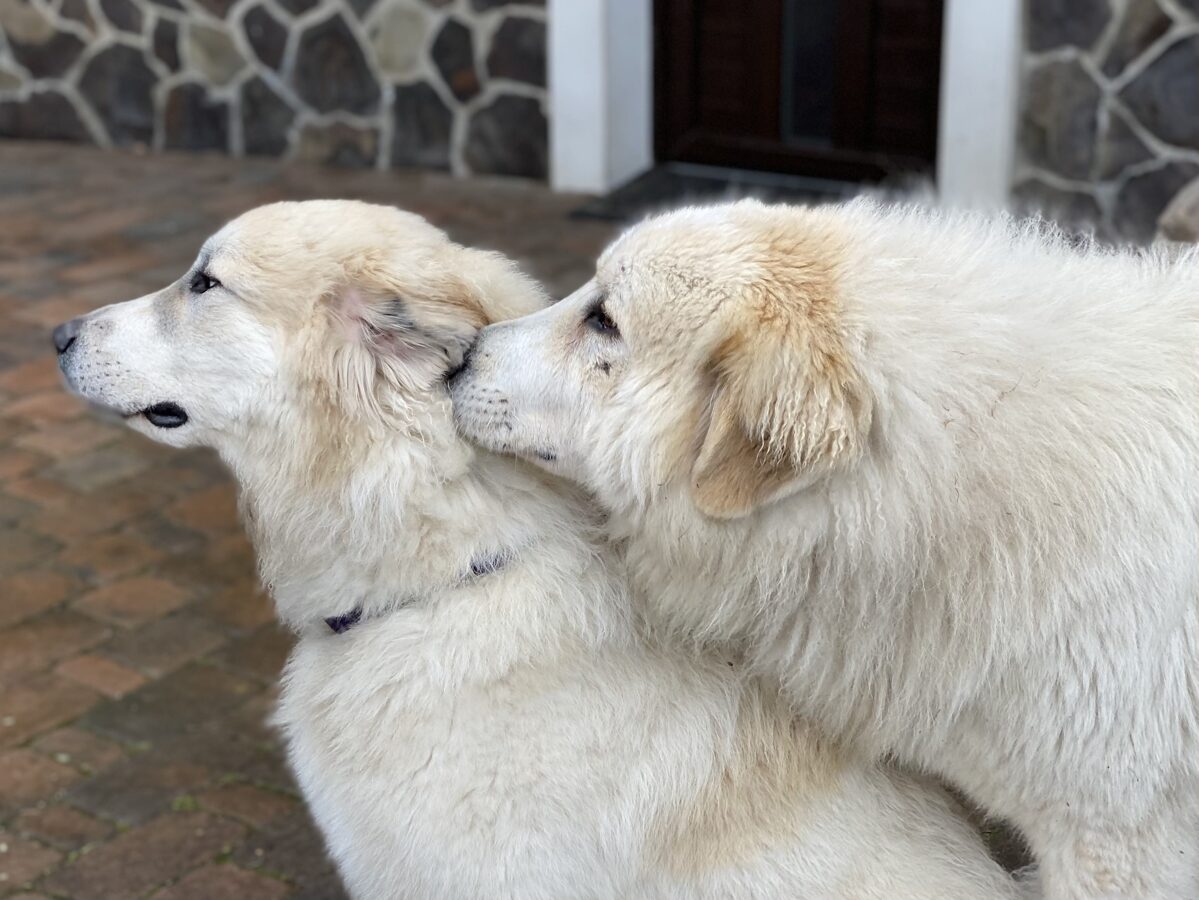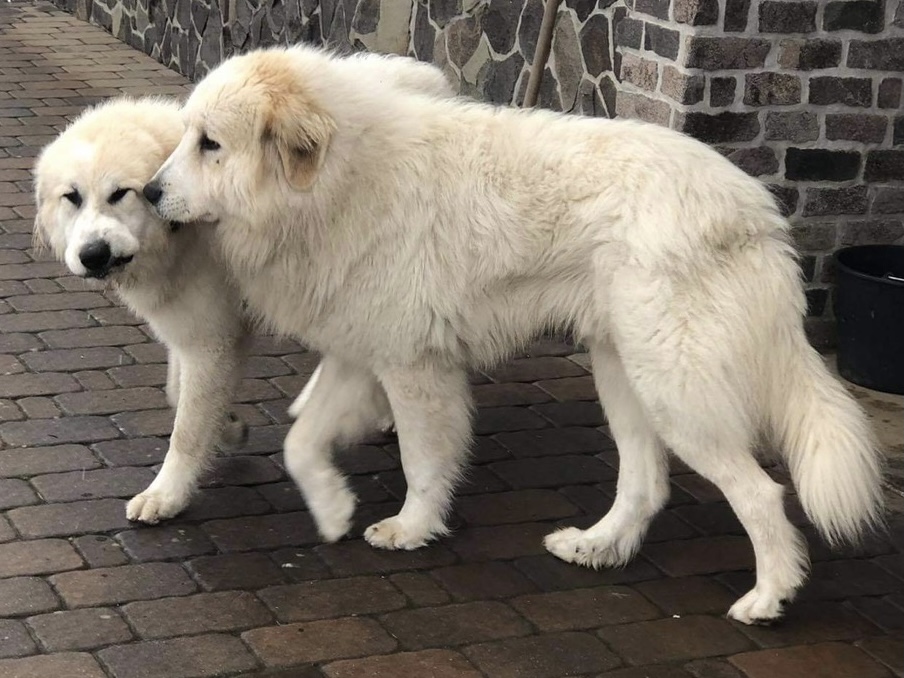 Faury Patou de l'Orri, Vi'skaly's Sonny Sunbeam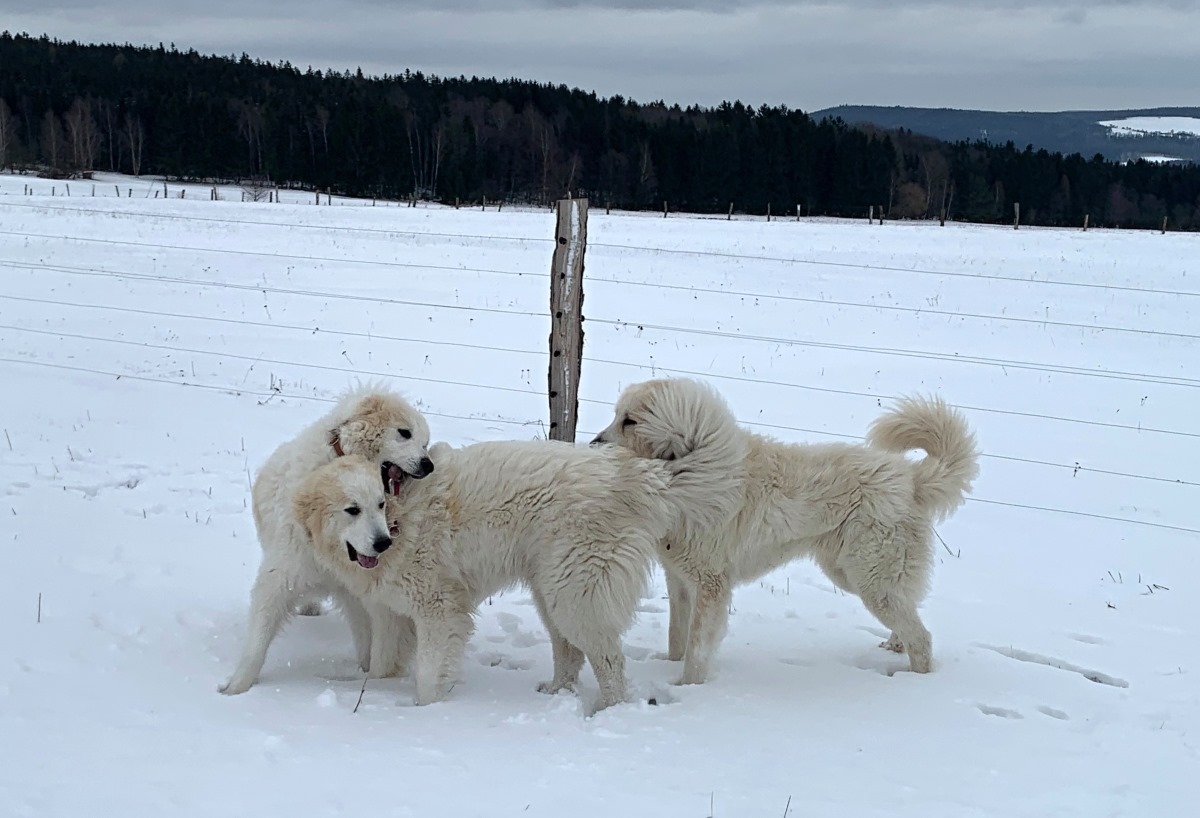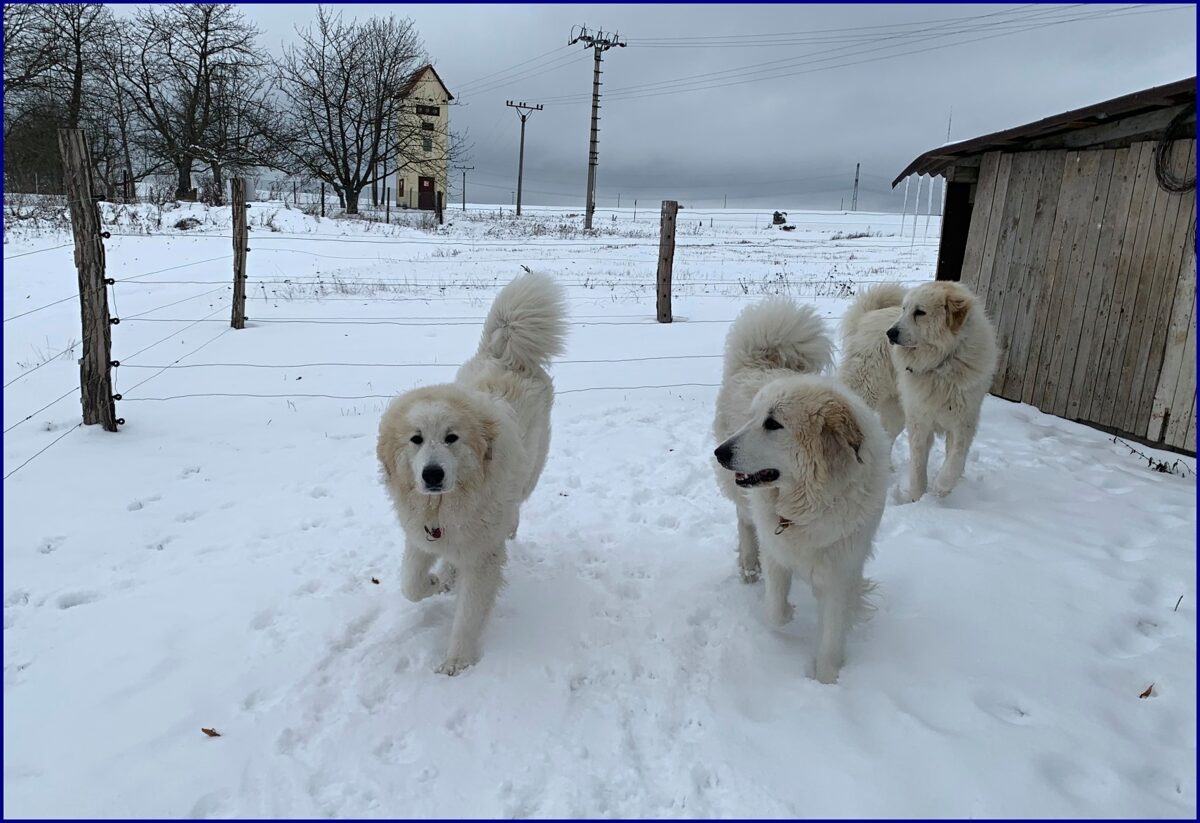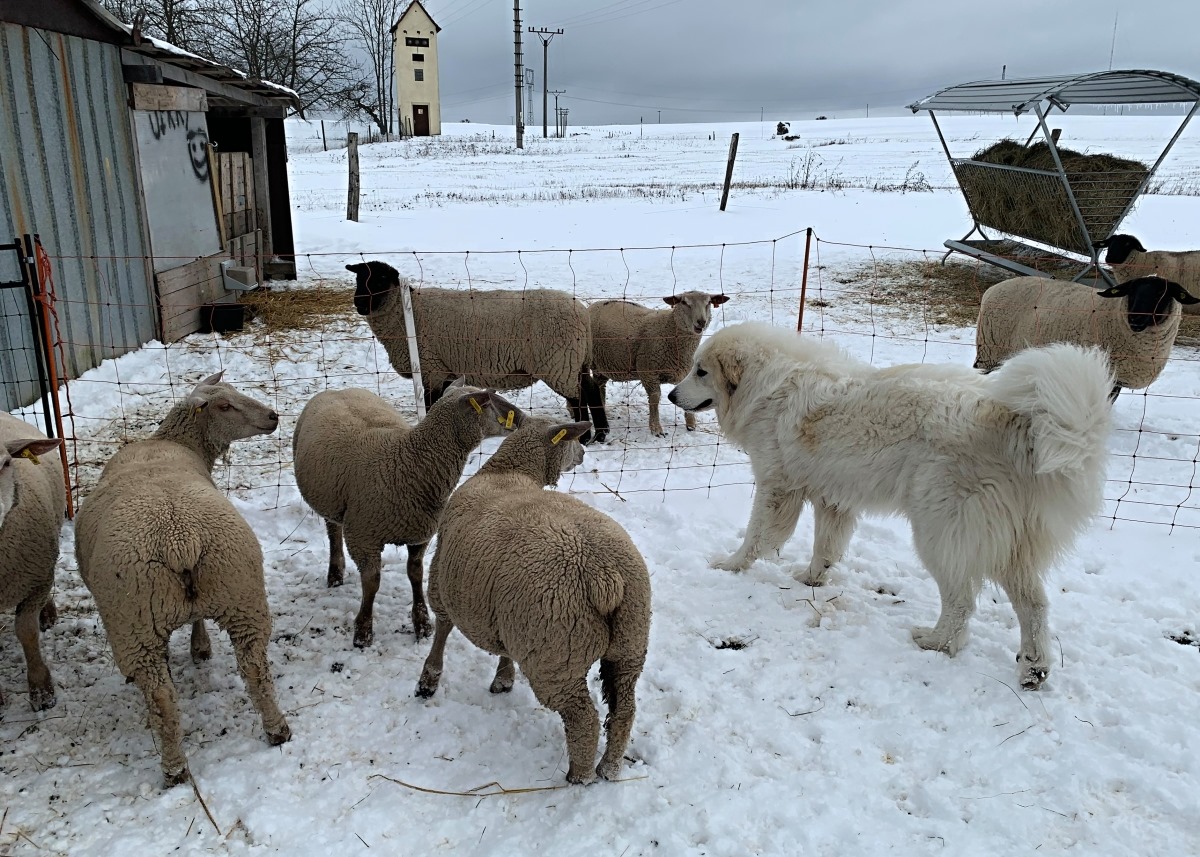 Sonny, Biesca and Cariňa

I would like to wish you all a lot of strength, no one has it easy. A lot of people get into a bad mood or get depressed. Perhaps a light will soon appear at the end of the tunnel and we will be able to see each other normally, as it used to be.
No comments
Leave a reply