Spring at the Treehouse
Finally it's here. After two years of waiting, our very first lambs were born. We crossed our three Suffolk girls with a ram we call "Jenda" of the french breed Charollais . We had twins from all three girls. The score is therefore 4 boys and 2 girls. The first sheep had complications, and unfortunately we had to intervene in the birth. The other two girls managed to give birth naturally on their own with no assistance at all, although one of them did not show much attention for her babies at first. All lambs are happy and healthy .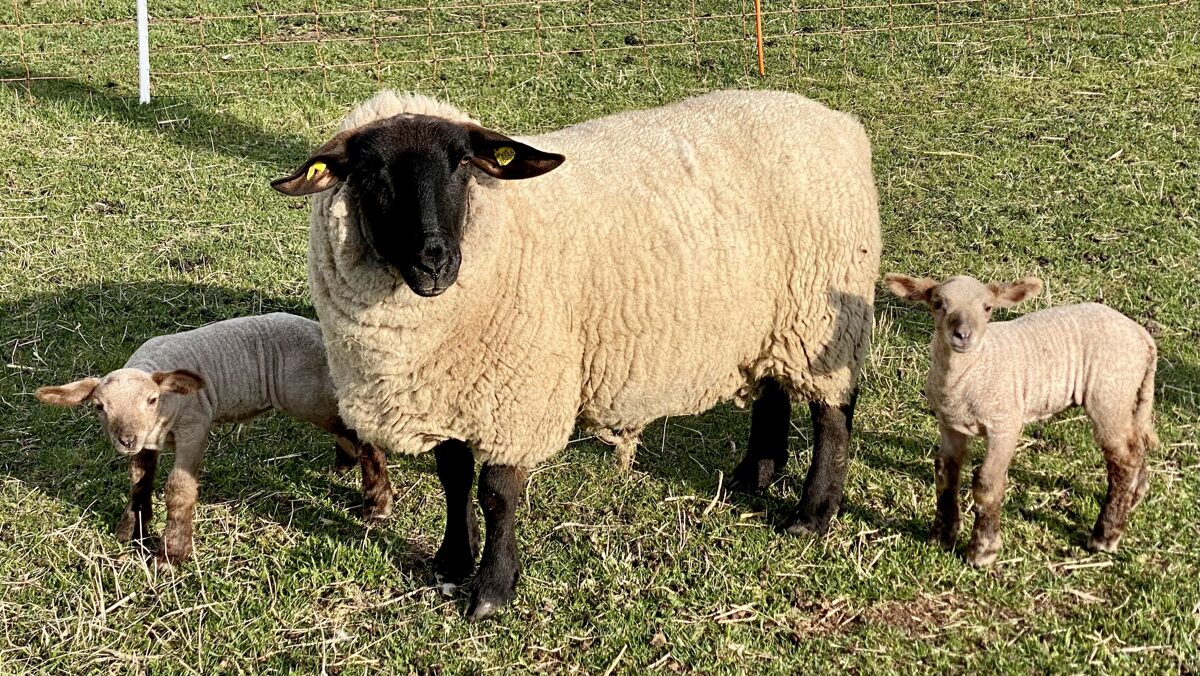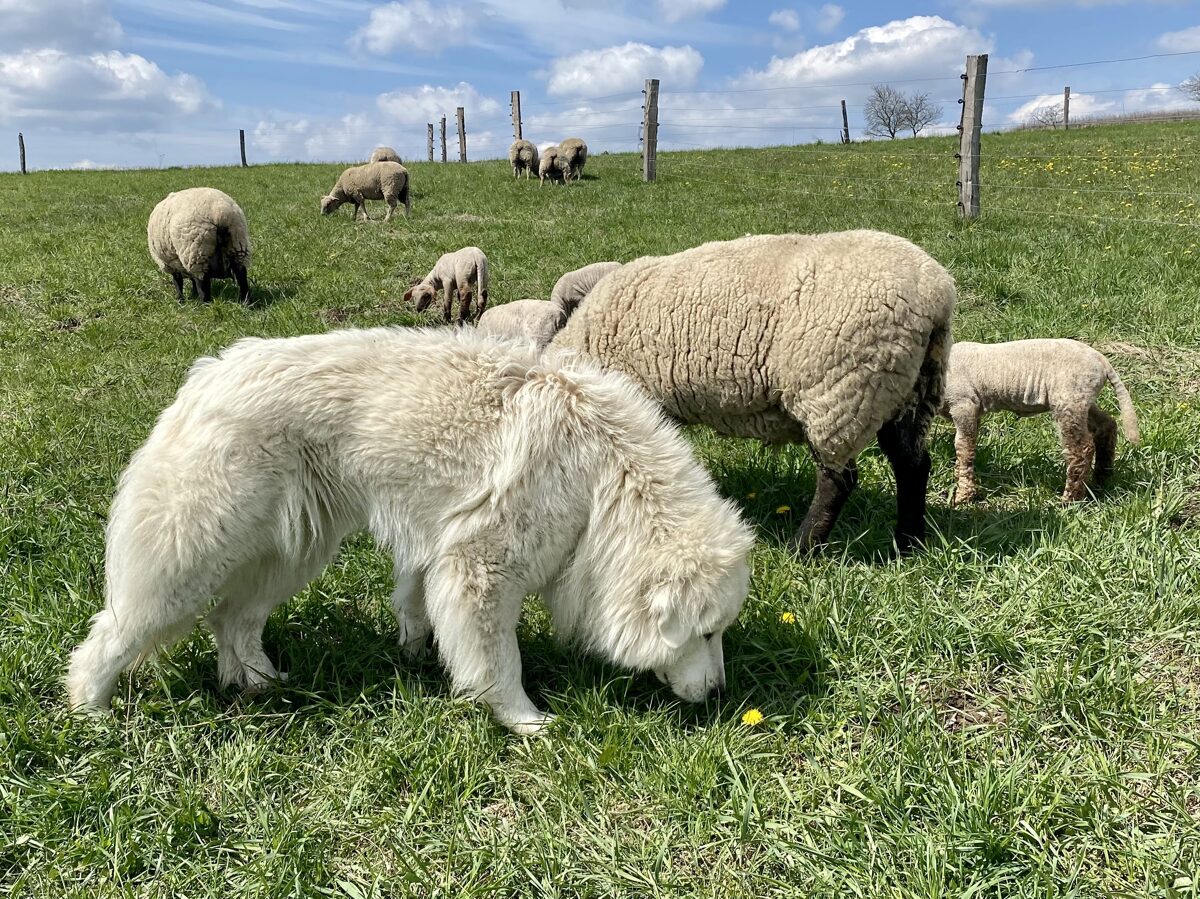 Rodentáli Zippa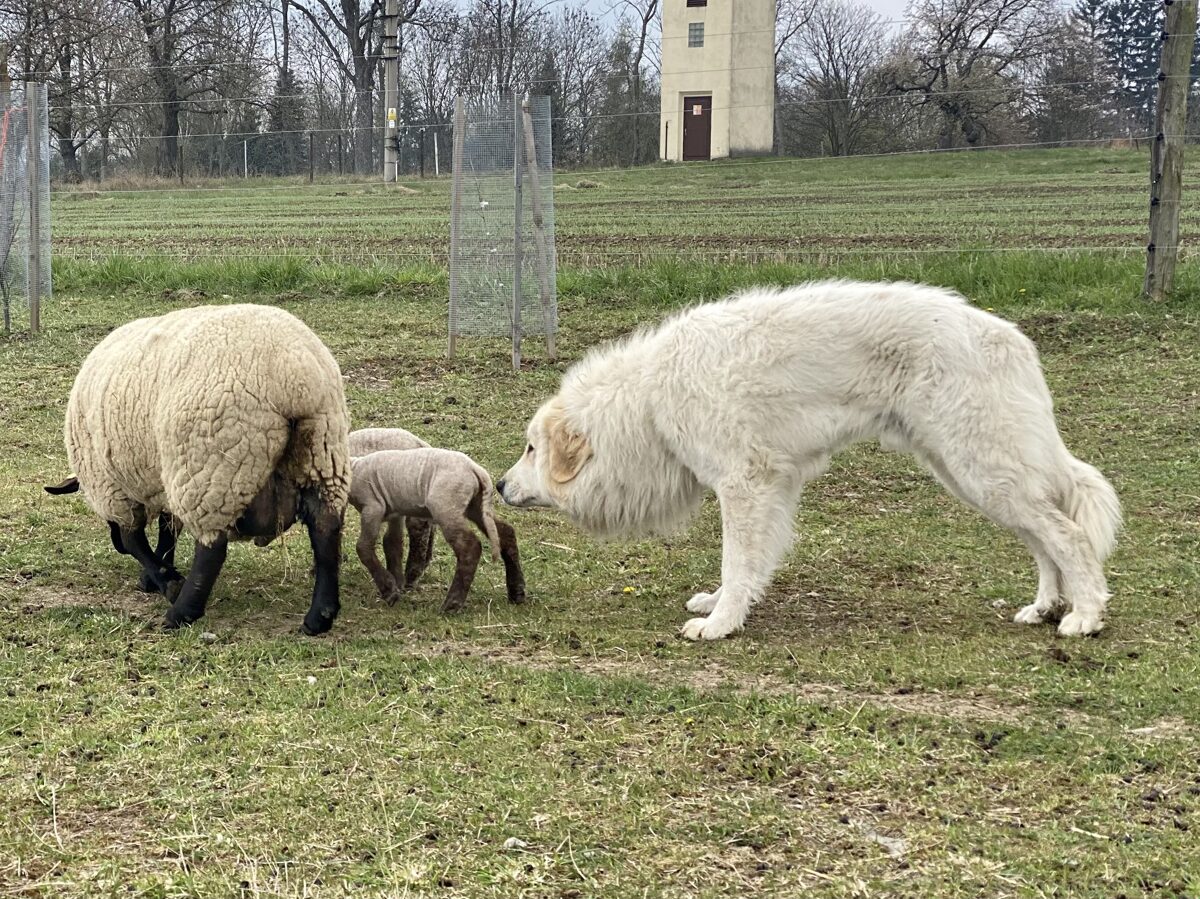 Vi'skaly's Sonny Sunbeam first time in the presence of the newborn lambs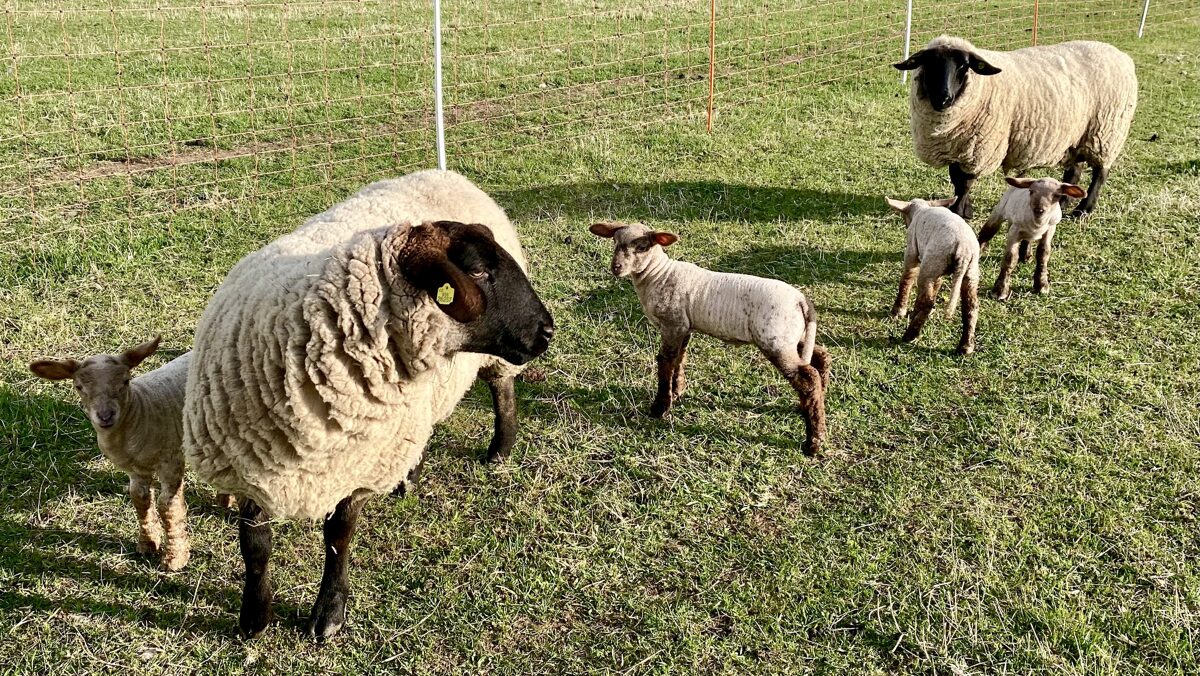 At the end of April, we managed to have a break for at least one day and Zippa and I visited her potential "husband" Míša - Bastán Patou von Traumberg. Both Me and my husband were literally charmed by him. I may be a little bold, but he's one of the most beautiful and typical Pyr males I've ever seen. Zippa also liked him very much, but only until Míša, who obviously has a very strong and healthy sexual instinct, registered the upcoming heat and started fiercely annoy her. Of course, Queen Zippa did not like this very much, and she made it clear to him that it was not the right time, although she liked whispering to her ear and a kisses from Miša more than enough. I am very happy that we managed to visit him and see him live before the actual mating. Many thanks to the owners for their time and warm welcome.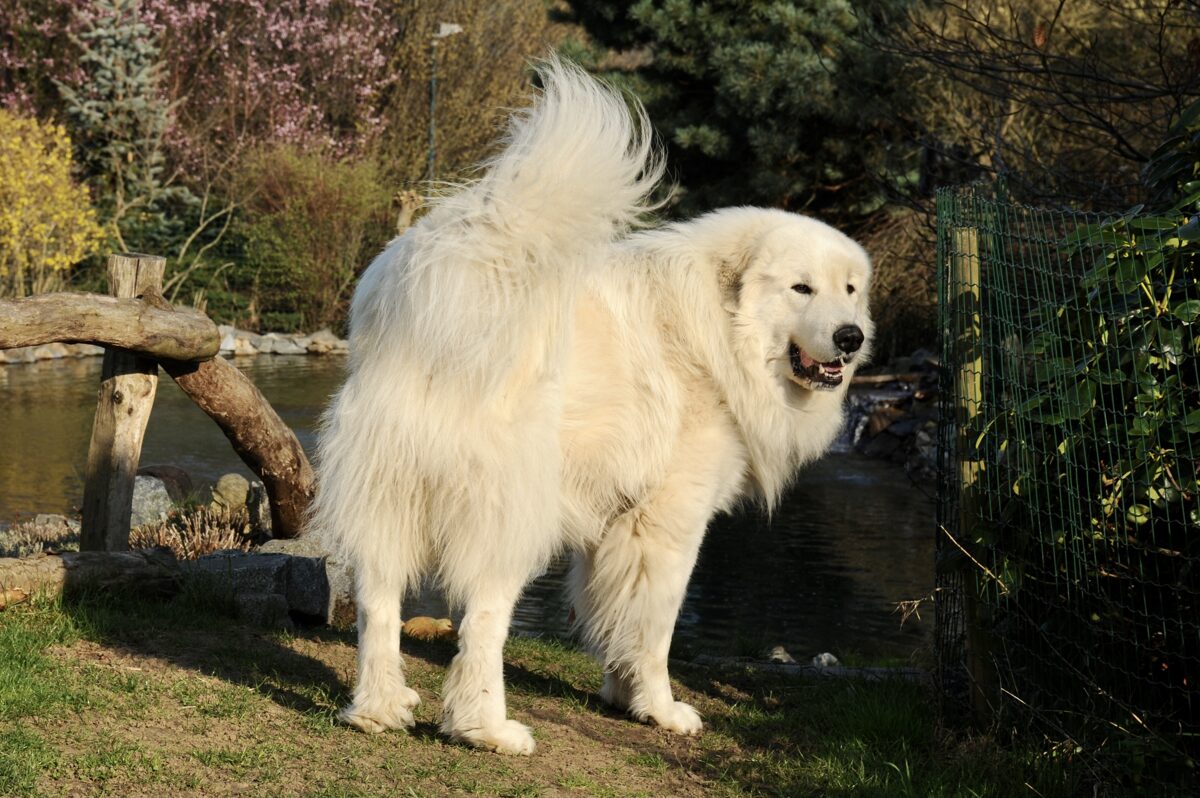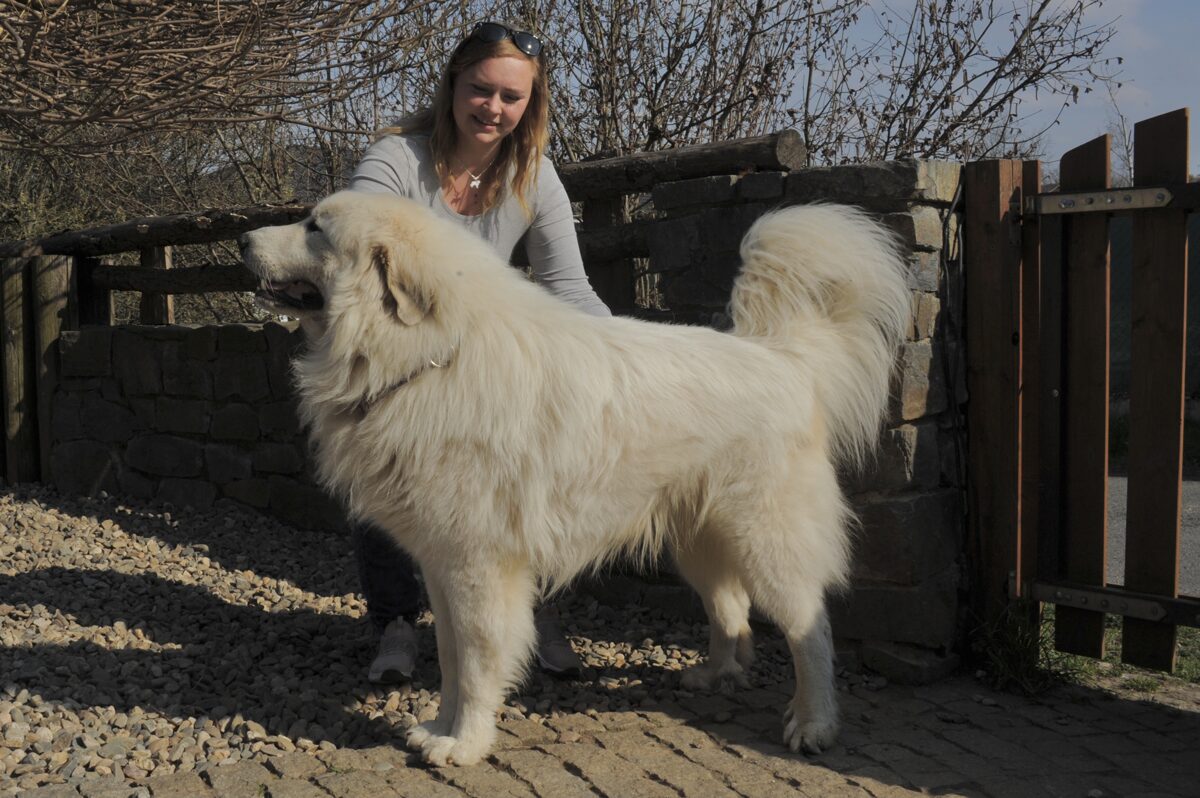 Bastán
Also Faury pleased us with her visit. She had a run on the pastures with her "Pyr" pack. Faury is an incredibly kind and empathetic female. Although she is currently hairless, she is a beautiful girl. Her visit will always make us very happy. Upon arrival, she immediately flew into her "ex-dad's" office and, of course, kissed him. Only after that she gave attention to the rest of us. She enjoyed the sheep, cows and also a short walk to the local pond. Thanks to her wonderful owner Denisa for visiting, I will never stop being grateful for her wonderful care and the amount of love Faury receives. As usual, Faury left with a bunch of yummy gifts, which she undoubtedly deserves.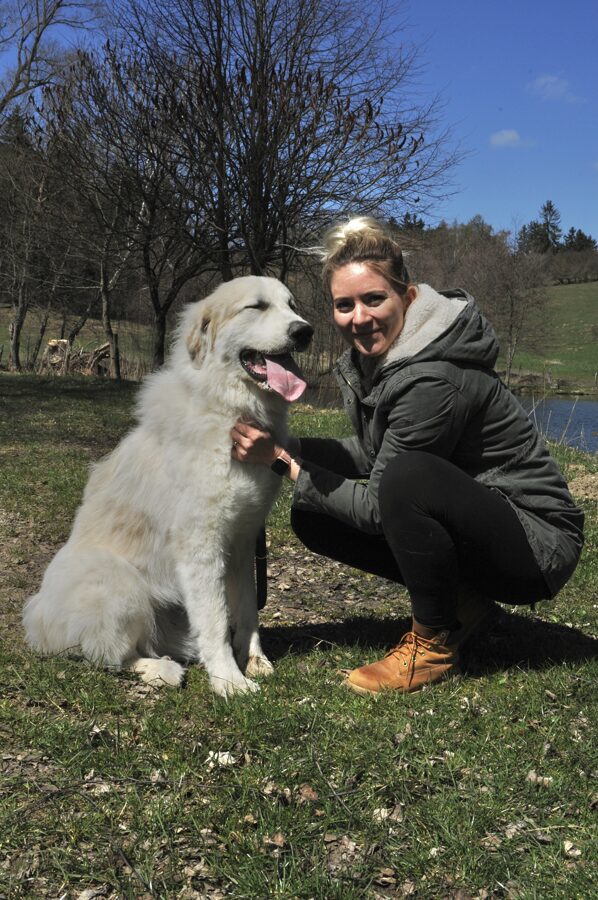 Faury Patou de l'Orri and her wonderful owner Denisa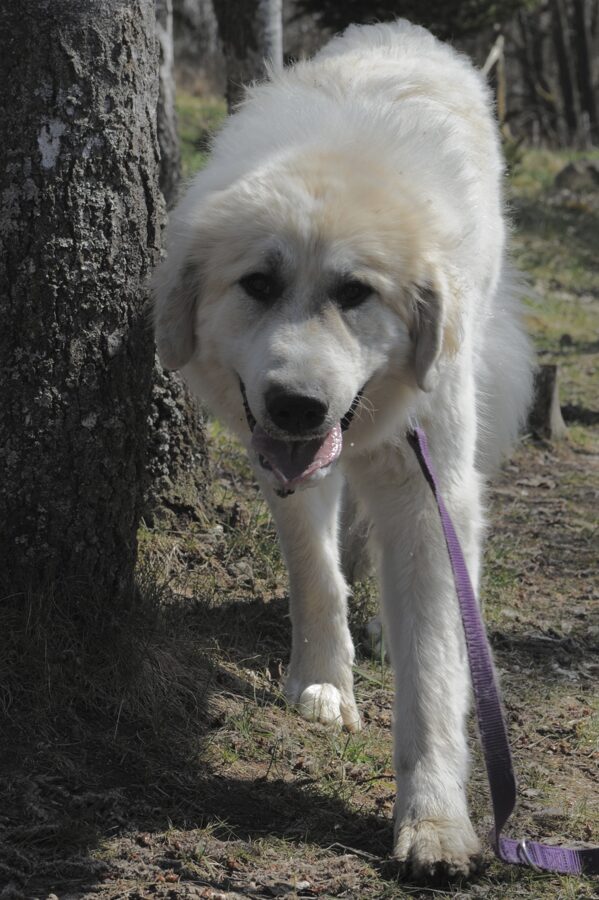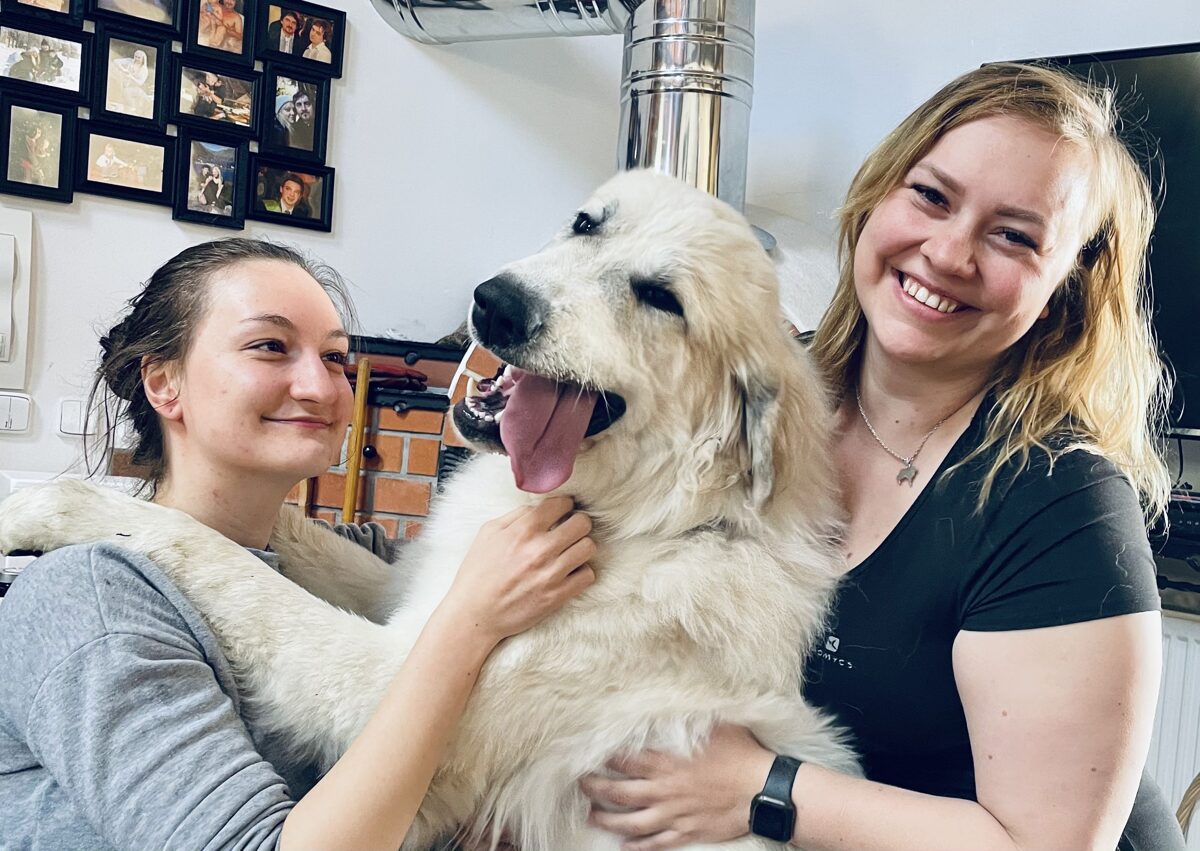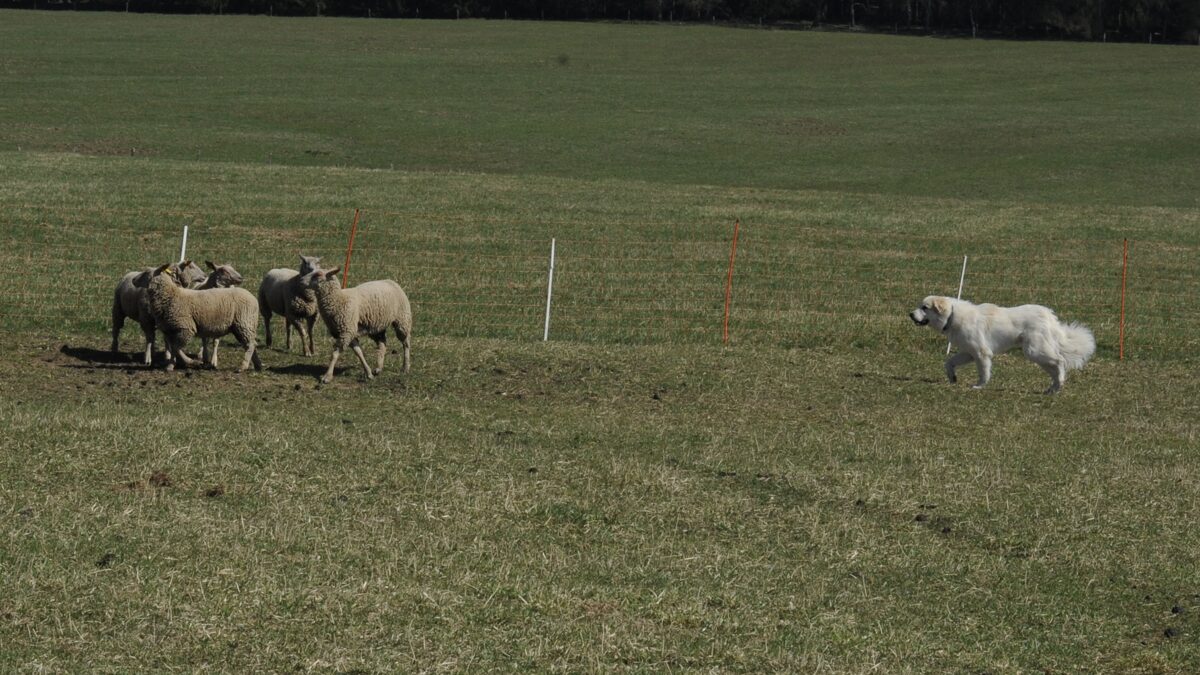 The last amazing news we received today is Sonny's (Vi'skaly's Sonny Sunbeam) orthopedic results. They ended up the same way as his his colleague's Zippa's. Hip dysplasia HD A/A, elbow dysplasia ED 0/0, patellar luxation PL 0/0, OCD free on both sides, spondylosis and transitional vertebrae without finding, as well. We are still waiting for the results of genetic tests, and for the examination of hereditary eye diseases in June. Sonny should undergo a breeding assessment during the club show during June. Perhaps everything will turn out well, and it will be successfully validated as a stud male - then he will be available as a stud dog for healthy, approved bitches.
Among other things, we were visited as usual by girls from the kennel Patou von Traumberg. The future grandmother of our planned litter "A" Alba and also her young daughter Cariňa visited us. She won our also spirited Hungarian heart with her Spanish temperament on the first visit and therefore a visit of this hot-blooded southerner will always make us very happy.
We would like to inform you that we are gradually adding a photo gallery on the web. However, due to capacity reasons, you will more often find photos on social networks.
No comments
Leave a reply