October - puppy and other news
The puppies are 9 weeks old today, which means that they can go to their new homes in a week, but most of them will stay with us for a few more weeks. The first puppy, male Aneto, has already left for his new home to amazing new owners in Serbia. According to the photos and videos with which I am receiving daily (and very grateful for them), it is obvious that Aneto is happy and satisfied and so are his owners. Aneto got his name from the highest peak of the Pyrenees, Pic d'Aneto. We made a new photoshoot of the puppies yesterday, the photos will be added to the "Puppies" section and you can find more on our social media. Thanks again to the breeder of Bastán, Jitka, for sacrificing her time and taking pictures of our puppies. It is wonderful to observe how markedly different temperaments they have, yet they bear a large number of common signs. They grow beautifully, make us happy and spread positive energy all around us. Almost all puppies have their new owners.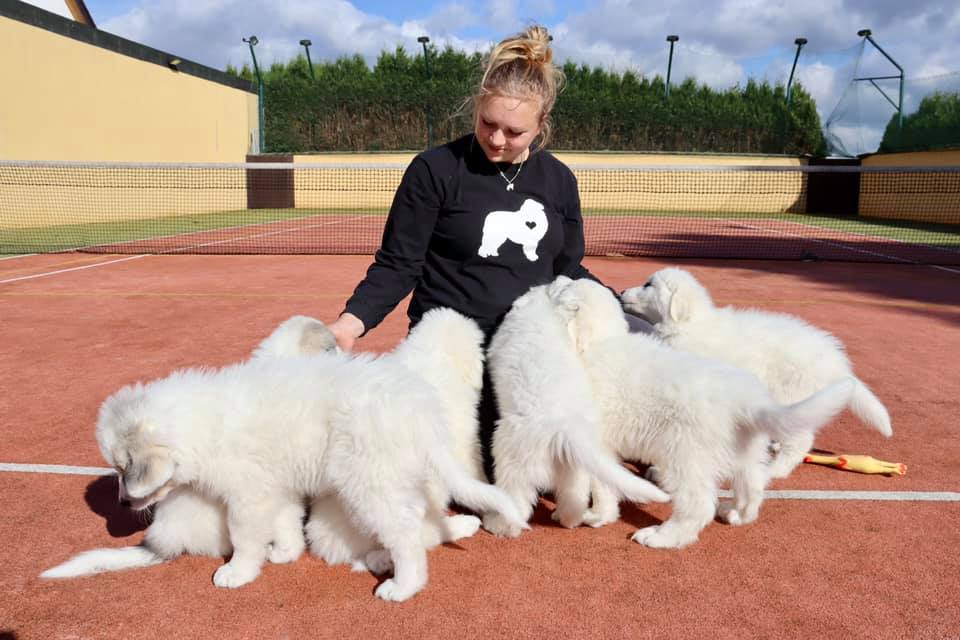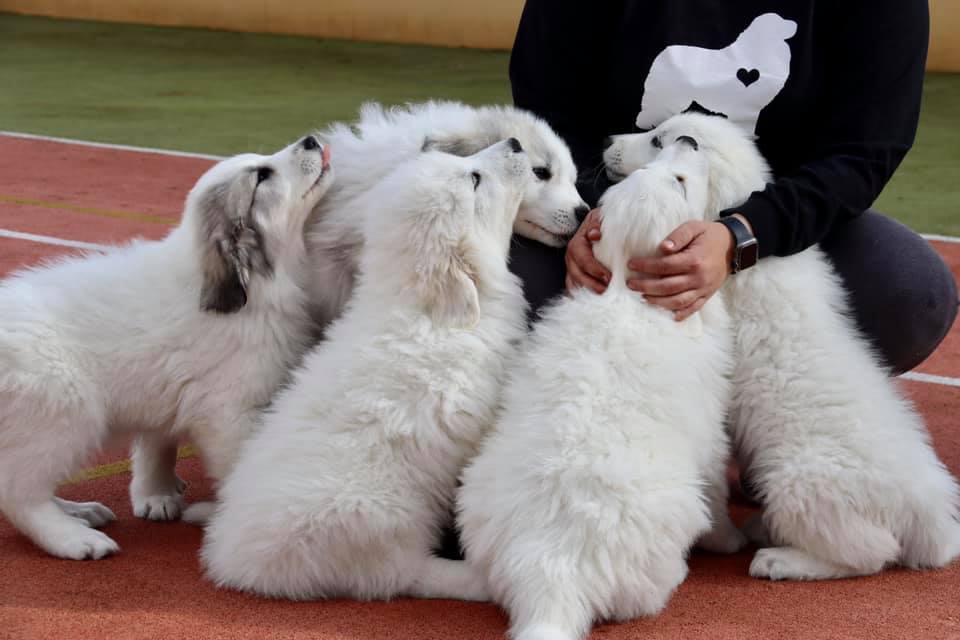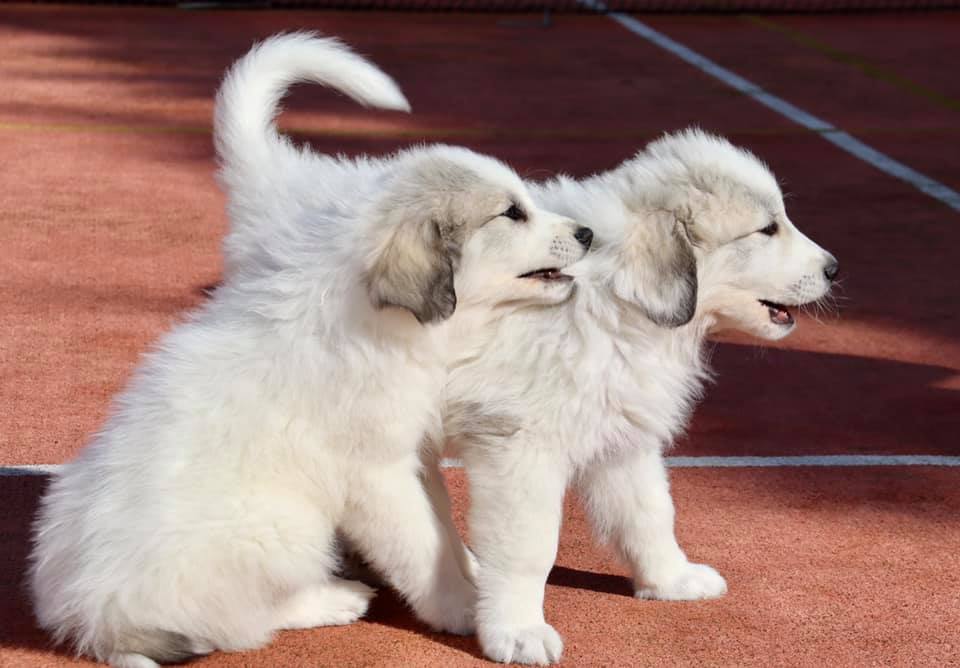 We still have one male and one female available. Please contact us in case of interest.

Last weekend (October 10, 2021) we participated at the International Dog Show in České Budějovice. For the show we signed our stud male Sonny (Vi'skaly's Sonny Sunbeam) registered in the intermediate class and female Millie (Chenespace One in a Million) in junior class. Millie got Excellent 1, CAJC and BOJ, Sonny in his class Excellent 1 and CAC. Sonny's behavior has been telling us for a long time that he essentially hates exhibitions, especially those that take place indoors. Although he does not come from working lines (and I hate this expression), the atmosphere in our home, his ability of running free on the pastures neighboring the forest, together with the other animals and dog colleagues, suited him very well. He is very stubborn, so if he doesn't want to do something, you won't be able to force him. For this reason, we have decided to end Sonny's "show career" this year and the last show Sonny is going to participate will be the Club Show of the Pyrenean Breeds Club on October 16, 2021. We respect that every being has the right to freedom, so we won't force him to do something he doesn't like and is uncomfortable for him. We left home for the show in a relatively good "show condition", combed and clean. Millie is extremely drooling in the car. Of course, she shared her saliva with Sonny in the car on the way, and when we stoped, they rolled in the dirt and in dry leaves and got dirty. Ideal exhibition conditions. Millie has been shedded and coatless, completely naked since the summer. Fortunately, the judge, Olga Dolejšová, understood this situation and did not base her judgement on the condition of her coat.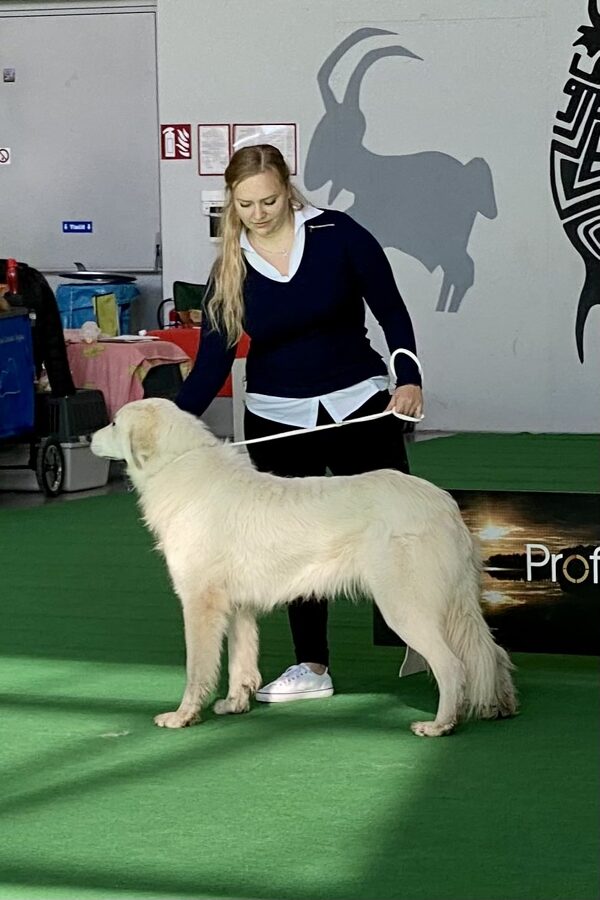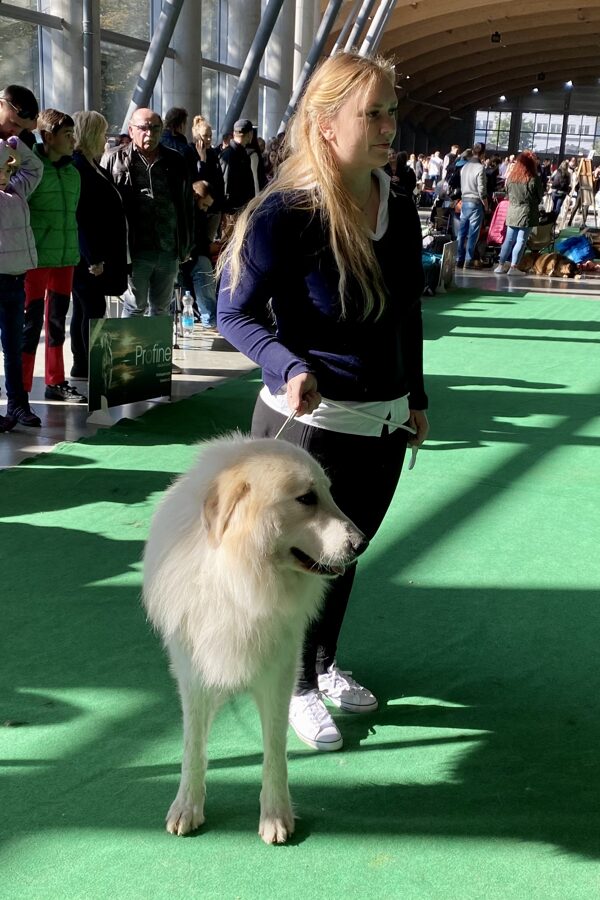 Chenespace One in a Million "Millie" - Excellent 1, CAJC, BOJ - junior class
Vi'skaly's Sonny Sunbeam "Sonny" - Excellent 1, CAC - intermediate class
No comments
Leave a reply